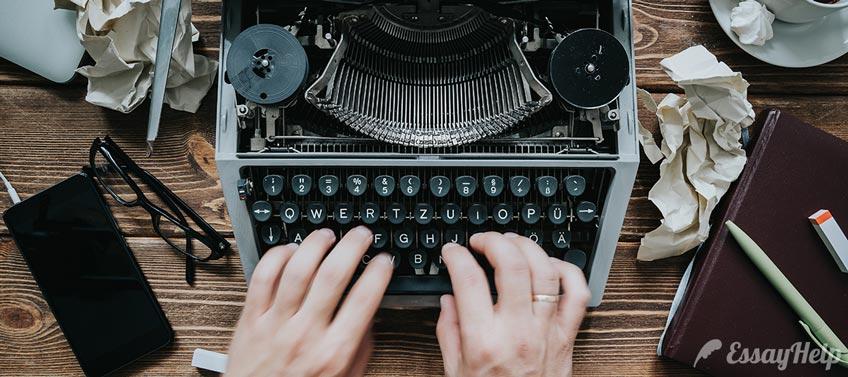 Experienced essay writers and life livers who work for our essay service, are convinced: habits can either help people reach success or hold them back from developing their personality. Choose one or some aspects of your life you want to improve, and try to get these useful habits into your regular life and routine.
Productivity
1. Write Down Your Ideas

Start a notebook where you are going to write about all your ideas and interesting thoughts appearing in your mind. You will not forget about anything important for sure, and you will have drafts with you once you'll need t to think something out.

2. Visualize the Result

Visualization helps you to overcome obstacles that seemed to be unbreakable, and to come closer to your desired goal.

3. Devote Some Time to Stay Alone

Close your eyes and stay one-on-one with your thoughts. It is very important to be alone and to listen to yourself sometimes.

4. Express Your Thankfulness

People often have much of what they want to have, but they do not value that. Try to write down what you are thankful for every day. Let it be anything, even the smallest detail.

Finances

5. Track Your Exes

Watch every cent you spend, do not miss a single spending. Knowing how and for what you spend your money, you will see where you can save funds.

6. Think on Your Financial Goals Regularly

It is better to do this every day. Be honest with yourself, estimate your debts, incomes and exes. This is how you will feel it much easier to move towards your goals.

7. Create Buying Lists

Do not visit shops without having a list with you. Otherwise you are more likely to buy a lot of unnecessary things.

8. Do not Gather Unpaid Bills

Divide them into categories to know what and when you need to pay at once.

Relationships

9. Go for Walks

Walk in a park or just around your house, hold each other's hand and talk. This strengthens relationships perfectly.

10. Go in for Something Together

Find a hobby which is interesting for both of you, and go in for it together regularly.

11. Listen to Your Partner

Allow each other to speak. Listen and try to understand the viewpoint of other person, and find many things you have in common.

12. Have Dates

Even if you are together for a long time, try to go out for a date once a week Do not allow routine to forbid you enjoy each other's company.

Health

13. Do not Miss Breakfast

It is not an accident for breakfast to be called the most important meal of the day, many researches confirm that. Always eat something in the morning, even if you have a little time for that.

14. Eat More Vegetables

There are materials in it that lower acid level of your stomach. Nowadays, most people eat foods that increase it.

15. Walk on Foot

Walk as much as possible. They usually recommend to pass 10 000 steps per day, or more.

16. Go in for Sports Every Day

Try not to miss a single day, even if your training sessions will be short.

Goal Achievement

17. Track your Progress

Mark your approach to the target every day, this will help you keep motivation high.

18. Learn Something New

Try learning something new every day. If you lack time, watch at least one TED video, and you'll find out something new and useful.

19. Try Your Goal Through Action

If you dream of buying a house, go and see variants. If you want to buy a car, ask for a possibility to test-drive it. If you wish to write a book, read a lot of books belonging to your genre. Find as many information about what you dare to reach as you can, in order to make your goal more realistic.

20. Change the Perspective

Think about what you already have, what is done on your way to the goal. Try to remind yourself about that when it seems that you do not come closer to what you want.

Studying and Career

21. Support Provided Connections

Keep in contact with people you meet during various studying events, do not forget about them in a week or two.

22. Be Responsible

Make summaries and reports about what was done. At the end of the day, write to people who promised to answer you but didn't do that on your own.

23. Write Correctly

Train your writing skills: orthography, grammar, words' usage, etc. Your writing style makes impression onto your future friends and colleagues at the university.

24. Be Polite

Always be. If you notice that you started to be irritated, apologize for that. Try to make politeness your habit.

Life Values

25. Share Something with Others

Be generous. Give something and expect nothing in return. It is not always about money, you can give your time and energy to help those who need that.

26. Understand Others

Do not be angry on others, excuse insults. Accept the fact, that people are all different. But do not forget, that we all have many things in common.

27. Laugh More

Laughter is useful for your health. Do not treat everything too seriously. Try to laugh every day, whatever your life situation is.

28. Value Simplicity

Notice the beauty of simple things we all often take for granted.