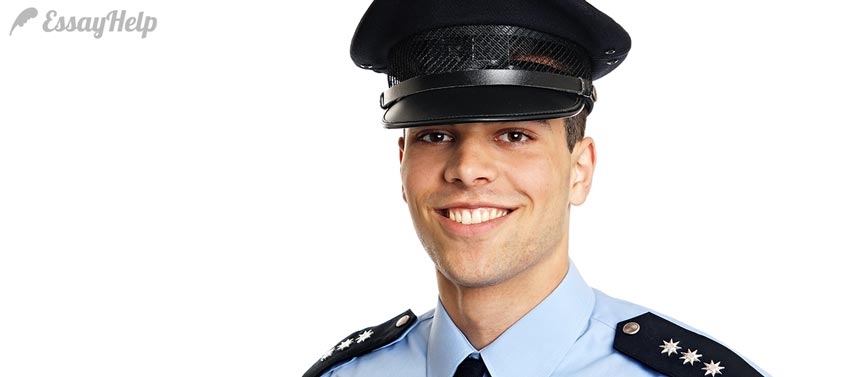 Do you remember those good guys in spick-and-span uniforms, arresting the greatest villain of all times and nations in your favorite Hollywood movie? No matter whether the star team of Interpol directly participates in the investigation or one of the heroes just says 'Interpol is looking for you', the name of this organization adds some piquancy to the whole story anyway.
Can you imagine what flavor it will then add to your college essay? Some flavor of smoke, maybe heroin, blood, or gunpowder… Whatever, let's find out more about the true history of Interpol and select a few outstanding ideas for your writing!
Which General Facts Are Worth Including into the Paper?
God save Wikipedia! It's a great source, I know. However, there are at least two reasons why you should be careful with it when you are writing your essay. Firstly, if you do not take the trouble and paraphrase those smart sentences, your professor will have the right to accuse you of plagiarizing. And you don't need it, do you?
Secondly, the article on Interpol is quite lengthy and thus it might take you a lot of time to pick the facts are that really worth your and your professor's attention. So, we have decided to put it for you here! Check out some pieces of info to build your research paper on!
In 1914, almost on the eve of World War I, lawyers and police officers from 24 countries met in Monaco to discuss various procedures, techniques, and other juridical issues. This meeting became known as the First International Criminal Police Congress and there the idea of future Interpol was born.
If you suppose that the full name of this organization is something like The International Police, you are almost right. Its real official name, the International Criminal Police Commission (abbreviated as ICPC), was coined in 1923, right when it was established as an independent organization. Since 1956 it has used Interpol as the official common name.
Nowadays, 190 countries are the permanent members of this organization, so it has the second largest international representation, yielding only to the United Nations.
Since 2016 the presidency in Interpol has belonged to a former Chinese minister, Meng Hongwei. However, it seems that some of his current colleagues are not very fond of this fact. For example, Nicholas Bequelin commented that it was "extraordinarily worrying", as China is known for using Interpol to arrest its refugees abroad. I could write my essay on such practice as well, but let's put this topic aside for now.
The Interpol's logo is quite meaningful: the globe stands for its international activities, the sword represents action, the olive branches imply peace, while the scales mean justice.
Which Story of INTERPOL's Success Is Worth Writing About?
Actually, each of them could make a good plot for a new Hollywood action. Indeed, this organization can boast of many successful investigations. Given the wide area of their interest, which includes even cybercrimes, corruption, and environmental protection, you have a very large range of examples to set in your essay.
You could mention the famous case of Craig Pritchert and Nova Guthrie's bank robberies, dating back to 1990s. By the way, those guys were nicknamed modern-day Bonnie and Clyde: in total they stole more than $400,000 (quite a large sum for those times). They were caught only in 2003, enjoying their wealth in Cape Town, South Africa.
In 1985 Youssef Khimoun and Philippe Jamin stole the famous Monet's painting "Impression, Sunrise" from the Musee Marmottan Monet, Paris, France. Hired by a Japanese gangster, they led Interpol to the country of the rising sun, where some of their other crimes were uncovered as well. What about the painting? It was somehow recovered in Corsica 5 five years after the robbery.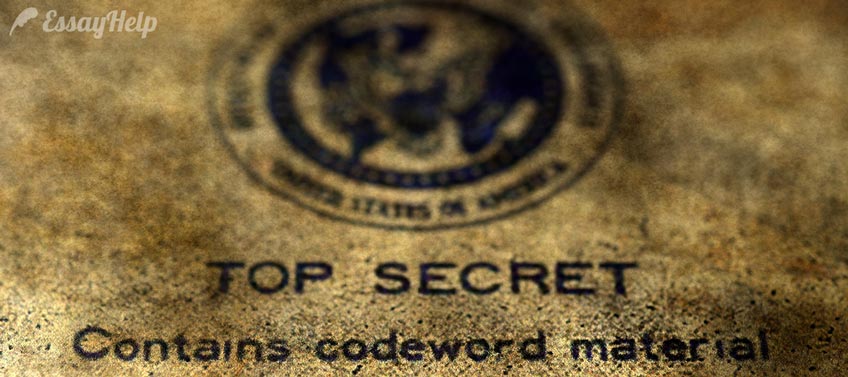 Does INTERPOL Keep Anything Back? Let's Write About It!
Everything has its dark side. Either does Interpol. According to the compelling post by The Atlantic, the international police is not eligible to carry out investigations or arrest criminals. Interpol just help the local forces to track and find them. Yet, as they maintain a huge database, their contribution to the world's peace is quite significant.
It is another question, however, whether the efforts that Interpol nowadays puts into the fight against terrorism or human trafficking suffice. Their civil servants are also human, so evil and temptation still can have some power over their souls. It sounds pathetic, I know, but I believe you can get what I mean: corruption, bribery, bureaucracy, etc.
Yet, putting our healthy pessimism aside, there is no doubt that those dedicated Interpol officers all over the globe deserve our respect. And we could only wish them all good luck with their dangerous job. Hopefully, they are doing it not in vain.